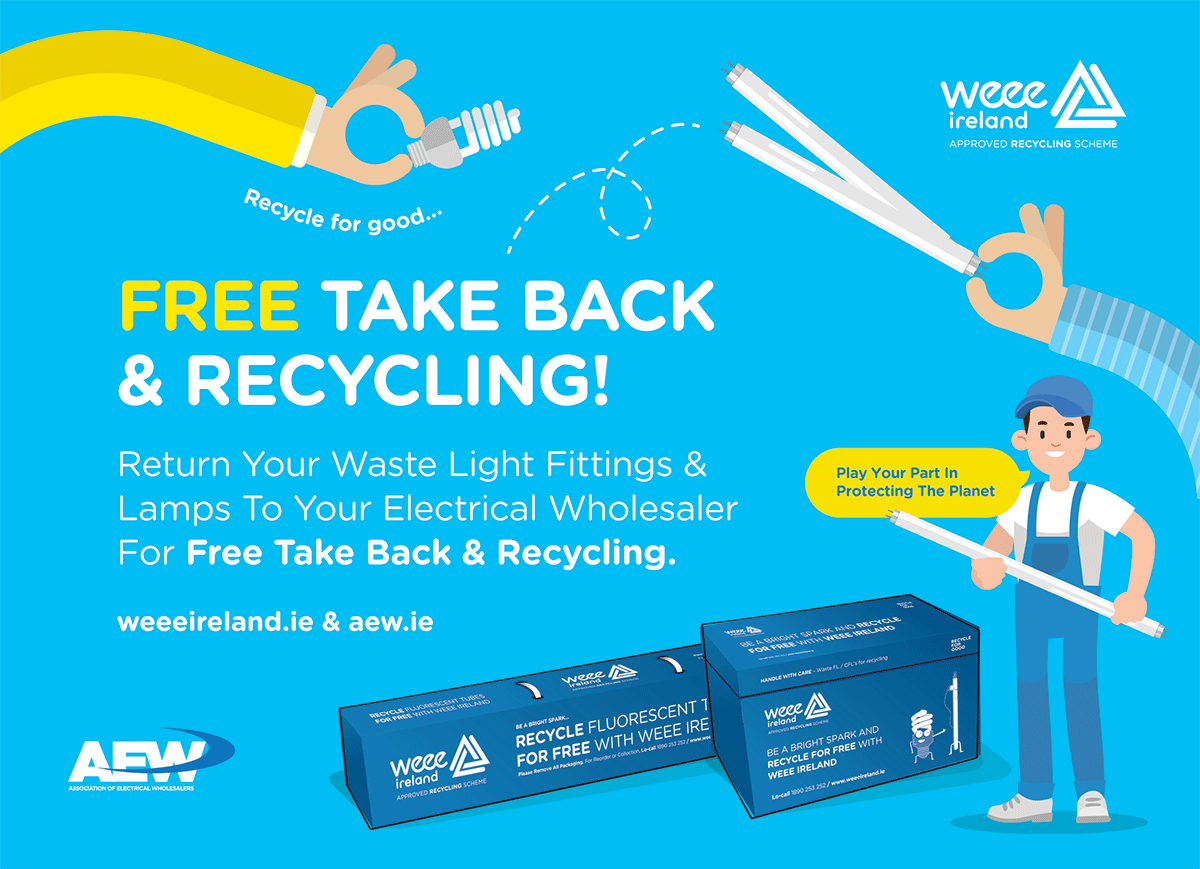 The Association of Electrical Wholesalers (AEW) is excited to announce the launch of their WEEE recycling campaign for 2023/24.
In conjunction with WEEE Ireland, the AEW have redesigned their promotional literature to include in-store posters, trade press advertisements, website banners, social media posts, stickers etc.
"We are launching a wide-ranging marketing and advertising campaign in September to spread the WEEE recycling message not only to our 150 electrical wholesale members, but also to electrical contractors nationwide via the AECI, the ECA and the NECI" says AEW Administrator, Ken Legros.
The AEW are also targeting the next generation of electricians to ensure that WEEE recycling is part and parcel of their daily lives. "We are working with the education & training boards and with the technological universities to have our marketing materials displayed throughout each campus in Ireland and also to have WEEE recycling included in the syllabus for electrical apprentices", says Ken. 
Following the success of their inaugural awards lunch in May 2022, the AEW will be holding their next awards lunch in May 2024 at the Clayton Hotel, Liffey Valley to celebrate the most successful WEEE recycling branches nationwide.